Steel Strapping:
Steel strapping is the most widely used banding material and among the oldest in use. It is ideally suited for heavy-duty applications, including heavy construction materials, equipment, and steel coils. Different types of steel straps are used in the industry, including the following: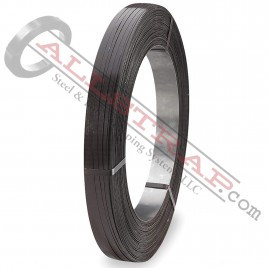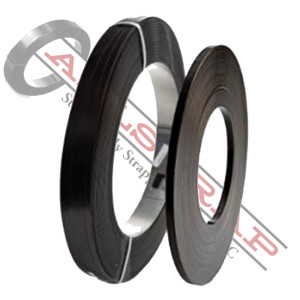 Regular Steel Strapping: Regular steel straps have low carbon and are suited for heavy shipments where high level of protection is required. The metal can withstand high level of dent.
High-Tensile Steel Straps: High-tensile (HT) steel strapping is considered even better for heavy-duty applications such as securing train cars, steel coils, and trailers. It is also suited for railroad shipments.
Stainless Steel Straps: This type of strapping offers higher resistance to the elements. This makes it even better than steel straps for outdoor applications. It can outclass steel in most areas, making it a better option.
Zinc Coated Steel Straps: When it comes to applications involving long-term storage, zinc coated steel strapping is considered an ideal choice. The coating prevents corrosion and rusting, and also protects against UV damage.